3D-Pro-ML
One-for-all choice for dental lab
Zirdent 3D-Pro-ML

One-for-all choice for dental lab

Guarantee on quality

1200MPa

49%

100%

Strong for
multilayer
zirconia
Translucent
for real beauty
Sinocera®
zirconia powder
| | |
| --- | --- |
| With Sinocera® innovative powder material, we can combine high translucent (Max. 49%) with high strength (Max. 1200MPa), 3D Pro ML delivers efficient, simple and precise performance without losing the quality! | |
Why it's called 3D Pro ML?

GRADATION
With Sinocera® innovative powder material, high qualified by ISO13485 and high-performance nano-ceramic powder has solved the situation that can be ensured the multilayer shade gradation inside zirconia like 3D Pro ML which is matched with the requirement from marketing of aesthetic restoration. Now Zirdent presents a multilayer appearance with built-in translucency.
HIGH FLEXURAL STRENGTH
With 3Y TZP stable tetragonal microstructure, 3D Pro ML cervical part has safe marginal strength outcomes against being milled or grindered.
AESTHETIC PERFORMANCE
With 5Y TZP stable cubic microstructure, 3D Pro ML incisal part has high translucency performance, low wear rate against natural teeth.
| | |
| --- | --- |
| GRADATION MULTILAYER TECHNOLOGY | |
| Zirdent 3D Pro ML zirconia is designed based on 3 gradation principles which are translucency gradation, strength gradation and shade gradation, a lifelike denture accurately expresses the definition of similarity of natural teeth. | |
| The seamless multilayer technology enables no transition lines and high flexural strength 1,200MPa ensuring all indications can be covered. | |
ONE IS ALL

A well-balanced shade and flexural strength gradation, Zirdent 3D Pro ML covers entire indications:


√ Veneers
√ Inlay & Onlay
√ Coping
√ Anterior crowns
√ Posterior crowns
√ Implant crowns and bridges
√ 3-units-bridge
√ Full-arch bridges
√ Abudment
| | |
| --- | --- |
| SINTERING DEFORMATION | |
| High precised shrinkage rate and stable CTE values are achieved by controlling the whole process from powder mixing to pressed molding With various kinds of layers, more than 24 wild-ranged quality control methods in combination with in-house R&D raw zirconia powder materials contribute Zirdent good-performed zirconia at anytime. | |
| All Zirdent colleagues are grateful to our independent R&D team by developing in-house production of dental zirconia raw materials which you can rely on for always. | |
THINNER RESTORATIONS


3D Pro ML wall thickness to 0.5mm, such body layer can increase its translucency even more, the minimum thickness recommended for veneer indication or anterior crowns.

CERVICAL MARGINAL STABILITY


3D Pro ML shows marginal stability by the 3Y-TZP tetragonal microstructure, it is a secured margin fit and less chipping with milling and grindering, therefore 3D Pro ML is a reliable zirconia material for thinner restorations.
3D PRO ML SINTERING CHART
Outstanding quality performance for thousands of sintering times by R&D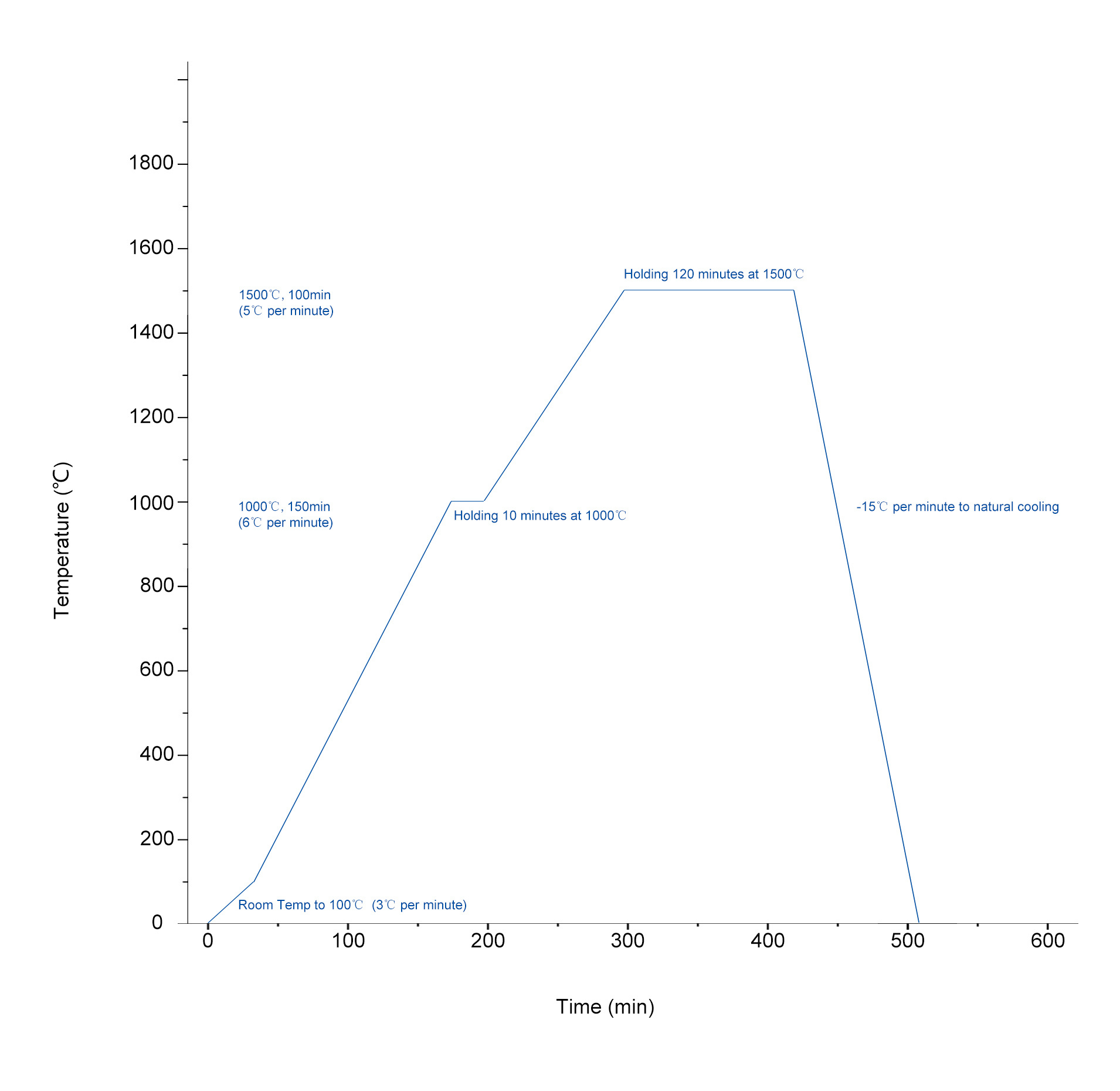 SHADES AND THICKNESS
3D Pro ML covers the popular thickness and VITA® 16 shades as well as Ivoclar® 4 Bleach shades.
SERIES

SHADES

DIAMETER / THICKNESS

3D Pro ML

A1

A2

A3

A3.5

A4

98 mm / 95 mm / 92*75 mm


10 mm, 12 mm, 14 mm, 16 mm,
18 mm, 20 mm, 22mm, 25 mm

B1

B2

B3

B4

C1

C2

C3

C4

D2

D3

D4

BL1

BL2

BL3

BL4